Quitclaim Deed Document Preparation Service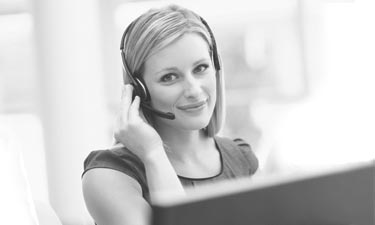 $49

Get a fully-completed Quitclaim Deed that is ready for signature, prepared by a professional! Answer some simple questions online or by phone about your property and transaction, then one of our experienced real estate document preparation experts will create your paperwork. It's easy and affordable! DON'T GUESS ON DO-IT-YOURSELF QUITCLAIM DEED DOCUMENTS: an incorrect form choice, data field error, or filing mistake could cost you thousands. Know that the paperwork is done right and the instructions are complete with RealtyPact!
Documents Included with this Service:

Fully-Completed Documents Ready for Signature, with Instructions:
– Quitclaim Deed for one (1) property, either to transfer title to another person or entity, to name a co-owner, to fund a Trust, to remove a spouse for divorce, etc. This Deed contains no warranties that the property is being transferred without encumbrances (except those filed on record), nor is any joint tenancy or right of survivorship created.

Additional Forms Prepared for Self-Completion:
None.

All documents come with detailed, step-by-step instructions for completion, signing and filing.
DON'T HAVE A PRINTER? GET PRINTED DOCUMENTS MAILED TO YOU!
Let RealtyPact print your finished legal documents and ship them to you by U.S. First Class Mail along with a backup CD! Simply choose Printed and Mailed with CD as the 'Finished Document Delivery' option above the BUY NOW button. When selected, your final documents will be printed and mailed to you promptly upon final content approval — along with a backup CD of those documents!
How to Begin the Quitclaim Deed Document Service Process:
Select a delivery option from the dropdown menu then click the BUY NOW button to purchase the RealtyPact Document Preparation Service. Complete the checkout process. On the order confirmation page, an access link to an online interactive questionnaire is provided. Complete the questionnaire. Within three business days, finished PDF legal documents and instructions are emailed to you. If there are any questions or concerns about the PDF documents sent, simply reply to us from that email. If not, sign and execute the documents as instructed. If the delivery option 'Printed and Mailed with CD' has been purchased, the documents and instructions will be printed and mailed upon approval of the PDF content sent.
Please be certain to read the Terms and Conditions prior to purchase.
Answer Simple Questions, Get a Professionally-Drafted Quitclaim Deed Ready for Signature!
ORDER NOW: Quitclaim Deed Document Preparation Service
$49