Survivorship Deed Document Service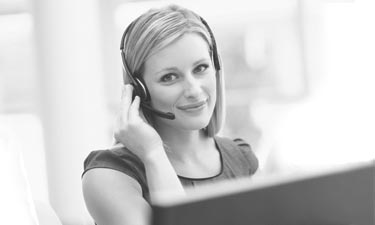 $49

Get a fully-completed Survivorship Deed that is ready for signature, prepared by a professional! Answer some simple questions online or by phone about your property and transaction, then one of our experienced real estate document preparation experts will create your paperwork. It's easy and affordable! DON'T GUESS ON DO-IT-YOURSELF QUITCLAIM DEED DOCUMENTS: an incorrect form choice, data field error, or filing mistake could cost you thousands. Know that the paperwork is done right and the instructions are complete with RealtyPact!
Documents Included with this Service:

Fully-Completed Documents Ready for Signature:
– Survivorship Deed for one (1) property, which is most commonly used by a husband and wife for their residence. Each person named on this Deed typically owns an undivided interest in the whole of the property. Upon the death of a grantee, his/her interest passes in equal shares to the surviving grantee(s), so the property is not a probate asset. Divorce terminates a survivorship tenancy and creates a tenancy in common, unless agreed to otherwise.

Additional Forms Prepared for Self-Completion:
None.

All documents come with detailed, step-by-step instructions for completion, signing and filing.
DON'T HAVE A PRINTER? GET PRINTED DOCUMENTS MAILED TO YOU!
Let RealtyPact print your finished legal documents and ship them to you by U.S. First Class Mail along with a backup CD! Simply choose Printed & Mailed w Backup CD [+ $12.00] as the 'Finished Document Delivery' option above the BUY NOW button. When selected, your final documents will be printed and mailed to you promptly upon final content approval!
How to Begin the Survivorship Deed Document Service Process:
Select an option from each dropdown menu above the BUY NOW button for how you wish to 'Answer the Questionnaire' and 'Get Finished Documents Delivered'. Then click the BUY NOW button to purchase the RealtyPact Document Preparation Service with those options. Complete the checkout process. In the order confirmation email sent after checkout, an access link to an online interactive questionnaire is provided. If the questionnaire option 'by Phone with a Professional' is purchased, a call time must be scheduled. Complete the questionnaire. Within three business days, completed PDF legal documents and instructions are emailed to you. If there are any questions or concerns about the PDF documents sent, simply reply to us from that email. If not, sign and execute the documents as instructed. If the delivery option 'Printed & Mailed with Backup CD' has been purchased, the documents and instructions will be printed and mailed upon approval of the PDF content sent.
Please be certain to read the Terms and Conditions prior to purchase.
Answer Simple Questions, Get a Professionally-Drafted Survivorship Deed Ready for Signature!
ORDER NOW: Survivorship Deed Document Preparation Service
$49