Professionally-Drafted Real Estate Contracts
Affordable Ready-for-Signature FSBO Documents & Step-by-Step Filing Instructions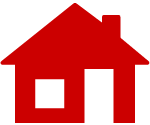 The most challenging part of For Sale by Owner real estate? The paperwork! Purchase Agreements, Contracts, Disclosures and Deeds. Different filing requirements for every state and county. It can be confusing and frustrating.
Some people try do-it-yourself legal forms to complete FSBO paperwork. But without real estate law experience, that choice can lead to expensive mistakes.
RealtyPact offers a better option: PROFESSIONALLY-DRAFTED REAL ESTATE CONTRACT PACKAGES with STEP-BY-STEP LOCAL FILING INSTRUCTIONS — all for a modest flat fee! GET STARTED
We ask some straight-forward questions about your real estate transaction in a brief online questionnaire. Then we create a customized document package specific to your agreement and state law. We send that completed paperwork to you within three business days along with detailed filing instructions. Everything is fully-prepared, ready-for-signature, and done right.
There's no need to hire a costly real estate agent or attorney, or to try to figure it out all on your own. RealtyPact makes the legal side of For Sale by Owner real estate simple and affordable!
Make the paperwork easy with RealtyPact Real Estate Document Preparation Services.
IMPORTANT NOTE: NO CALIFORNIA PROPERTIES – the State of California has costly and complex registration requirements by county to become what they call a "legal document assistant". Because of these onerous county-by-county requirements, RealtyPact cannot provide document preparation services for any property located in the state of California.
RealtyPact: America's FSBO Real Estate Contract Legal Document Preparation Service